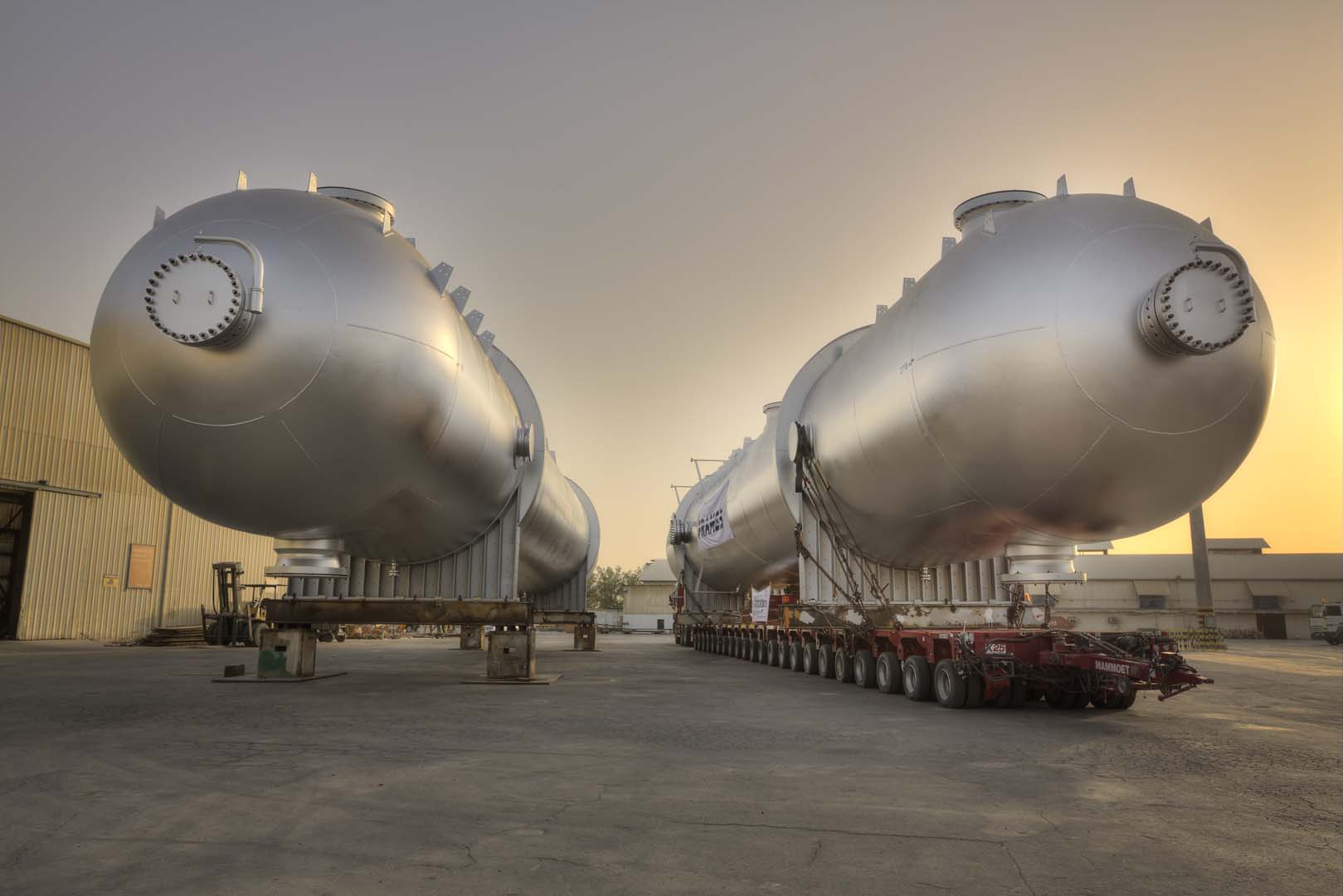 Multiphase Separation
With more than 30 years' experience in gas-liquid and gas-oil-water-solids separation technology for onshore, offshore and FPSO facilities, Frames supplies a complete range of separators, scrubbers and columns on a vessel+internals, internals-only or a fully packaged basis.
Our design methodologies and philosophies, in combination with Frames' proprietary separation technologies, are designed to outperform conventional separator designs and tailored to suit your specific operating conditions and associated performance requirements. They can be installed in either newly built or existing vessels, without any hot-work, to enhance processing capacity and performance.
Frames' multiphase separators, and in-house developed technologies and vessel internals, guarantee best-in-class separation efficiencies between gas, oil, water and sand. This enables us to provide you with tailored advice and specific system input to achieve the most optimal and cost-effective solution.
Central Production Platforms
FPSO, FLNG & other Floating Production Units
Early Production Facilities
Central Processing Facilities
Brownfield debottlenecking (retrofits & facility upgrades)
Gas compression and conditioning
Complete separation modules
Separation train integration with upstream and downstream packages
Heavy oil production facilities (incl. SAGD)
Horizontal separators (G/L, O/W and G/O/W/S)
Vertical separators (G/O/W/S) and scrubbers (G/L)
Filtration vessels (G/L, L/L and L/S)
Computational Fluid Dynamics studies
Finite Element Analysis studies
System performance & sensitivity studies
FACID (cyclonic type inlet)
Tangential inlet cyclones
Wiremesh mist eliminators (incl. agglomerators)
Vane mist eliminators (incl. agglomerators)
Calming baffles (for motion dampening and flow distribution)
Sand transportation systems
Download Our Multiphase Separation Brochure
Frames Multiphase Separation Advantages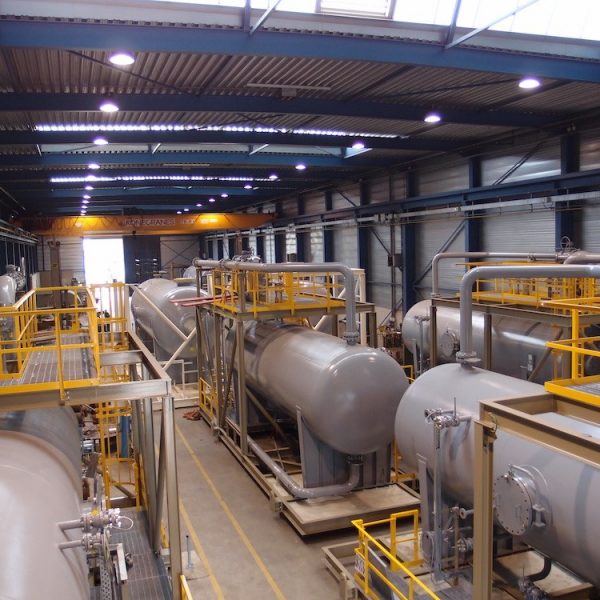 Designed to match your unique gas or crude oil composition and operating conditions;
Sturdy and reliable designs, mechanically and performance-wise, that enhance downstream productivity;
Wide range of low-maintenance internals that allow significantly smaller vessel sizes and backed with the full Frames' performance guarantee;
Broad experience of cost-effective refurbishing of existing separators without welding;
Applicability to full turndown range;
In-house Computational Fluid Dynamics (CFD) and Finite Element Analysis (FEA) competencies are available, as required.