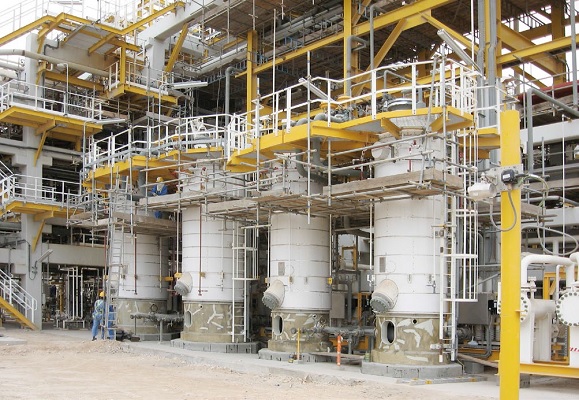 Gas Sweetening and Sulfur Recovery
Faced with increasingly stringent environmental standards, and a broader mix of feedstocks, many companies are turning to Frames. We offer a wide range of gas sweetening and sulphur recovery systems and solutions. These vary from conventional and licensed systems to our own patented LAMINOL® technologies.
As an independent developer and supplier, we always strive to select the best possible solution. We work with leading technology suppliers to deliver the optimum solution for your unique operating environment thorough a detailed review of requirements and suitable technology options underpinned with objective advice in terms of optimum CAPEX/OPEX.
The Frames' LAMINOL® system is a cost-effective method of converting H2S to elemental sulfur. It is also better able to cope with fluctuations in sulfur content than many other technologies, making it a suitable candidate solution where levels of sulfur may vary.
All of Frames' systems are manufactured to your specific specifications and requirements.
On-shore and off-shore gas plants
Floating production storage and offloading (FPSO) vessels
CO2 utilization and storage
Underground gas storage facilities
Molecular Sieve Sweetening Packages
Fuel Gas Treatment Packages
Download our Gas sweetening Brochure
Gas Sweetening and Sulfur Recovery Advantages
Modularized design minimizes the number of interfaces during project execution and cuts installation time and costs
Independent solvent selection from industry leading suppliers.
Energy-efficient design with options to heat the unit with waste gas and control emissions
Lower Total Cost of Ownership of Frames's LAMINOL® Sulphur recovery technology
Tailored hardware modifications for brownfield upgrades with extended process guarantee