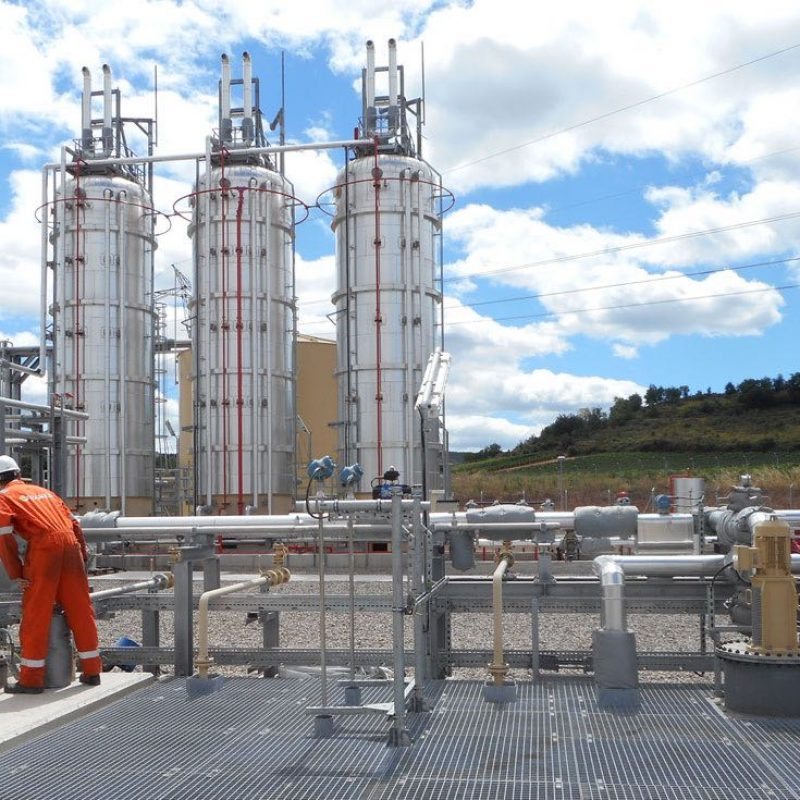 CO2 Conditioning
Frames CO2 conditioning systems provide a vital upgrading component for large-scale Carbon Capture projects. Our CO2 conditioning systems ensure the removal of oxygen and water from the CO2 to specified levels. Therefore, our systems provide vital protection of systems and pipelines downstream of the Carbon Capture installation.
With over three decades of experience as an integrator for gas treatment systems, we provide a fitting solution for every CO2 treatment challenge. CO2 desulfurization, de-oxygenation and deep dehydration: we select the right technology for your application. Our experience covers molecular sieves, silica gel, solid bed scavengers and catalysts, TEG dehydration, and our unique LAMINOL® desulfurization process. Frames is a world class supplier of dehydration systems based on TEG - a highly cost effective (both in terms of CAPEX and OPEX) continuous process.
Frames also supplies turnkey Carbon Capture and Utilization plants for industry and agriculture applications utilizing our GALLOXOL
®
process, for more information on our Carbon Capture installations
click here.
Pre-combustion Carbon Capture
Post-combustion Carbon Capture
Carbon Capture and Storage
Carbon Capture and Utilization
CO2 Desulfurization using LAMINOL®
CO2 Desulfurization using Scavengers
CO2 Dehydration using TEG (Glycol)
CO2 Dehydration using Molecular Sieves
CO2 Dehydration using Silica Gel
Download Our CO2 Conditioning Brochure
Frames CO2 Conditioning Advantages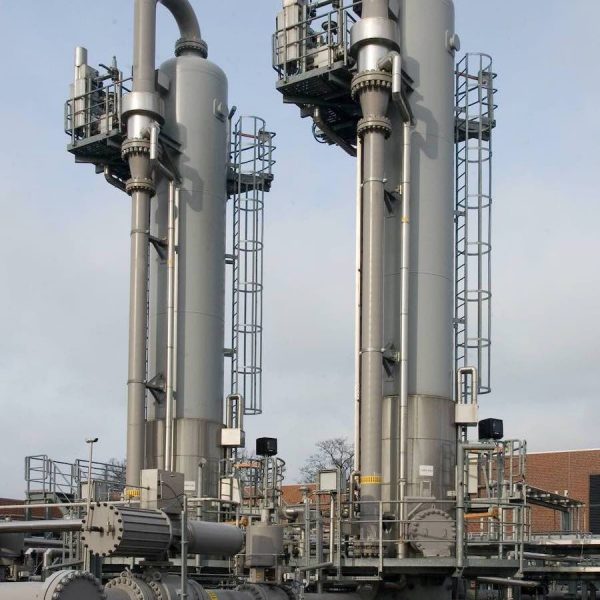 Over three decades of experience in treating gases including CO2 and CO2 rich gases
Experts in cost-efficient TEG dehydration
Database of hundreds of projects and designs allows for swift engineering definition of system
Global supply chain and office network allows for cost-effective delivery and local support
Skid-mounted designs and full in-factory testing reduces costs and risks associated with site works
All required knowhow in-house to design, build, deliver commission and start-up our packages