Board of Directors
Frames was founded in 1984 as a valve actuator company. Over the past 35 years we have expanded rapidly both in portfolio and geographic reach. Working together with our clients, suppliers, and employees we are energizing the world. Frames designs, builds, and delivers processing equipment, separation technologies, flow control & safeguarding systems, renewable energy and water solutions.
Our core competence is process and control system integration. At Frames, we convert your process and control concepts into compact, highly integrated and autonomous skid-mounted solutions. We have a global reach through our network of offices and are continuously adding new technologies to our portfolio. Although the oil and gas industry has historically been our core market, we have also seen a strong expansion of our downstream and renewables activities.
Our vision is to be the first-choice partner in all your energy challenges. We will achieve this by utilizing our know-how and core values to better understand the needs of clients. Therefore, we will continue to develop our skills and technologies to exceed your expectations, continuously striving to create sustainable added value for our clients.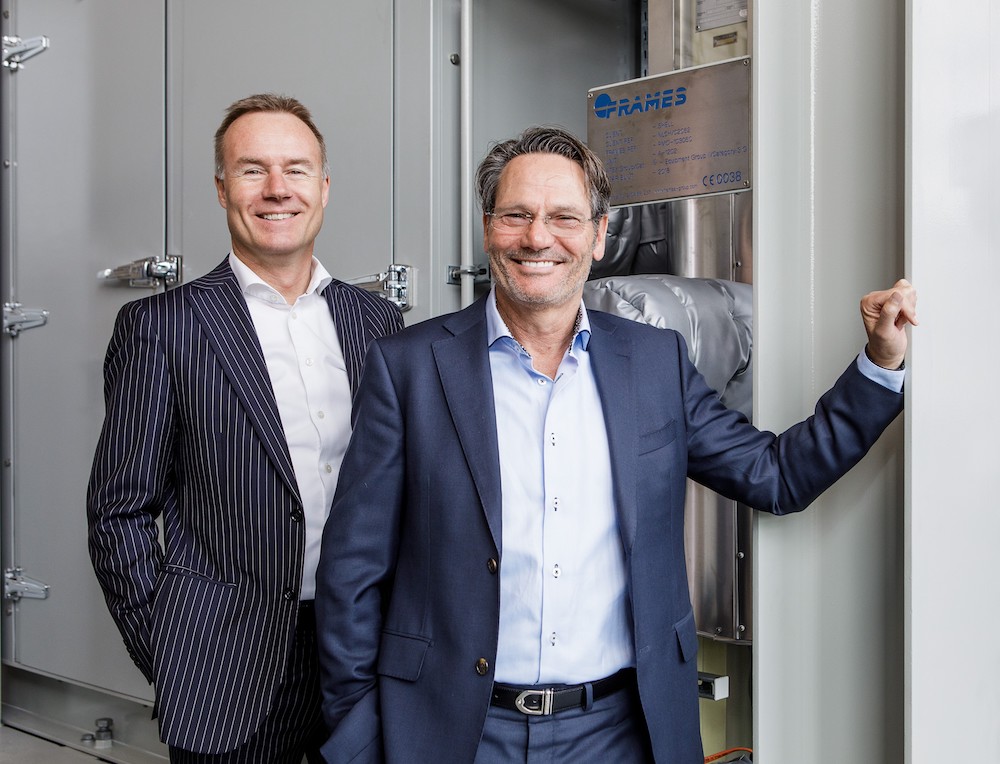 Ronald Vochteloo
Chief Finance Officer
Frans Roozendaal
Chief Executive Officer
Our core values
The Foundation of All Our Work
Frames endeavors to be a transparent organization with a culture of openness, where people deal honestly with one another, with our clients and with our business partners. Our Code of Conduct is a declaration of the highest standards for ethics and integrity in everything we do at Frames. It connects us all through a set of shared values that guide our daily decisions and actions.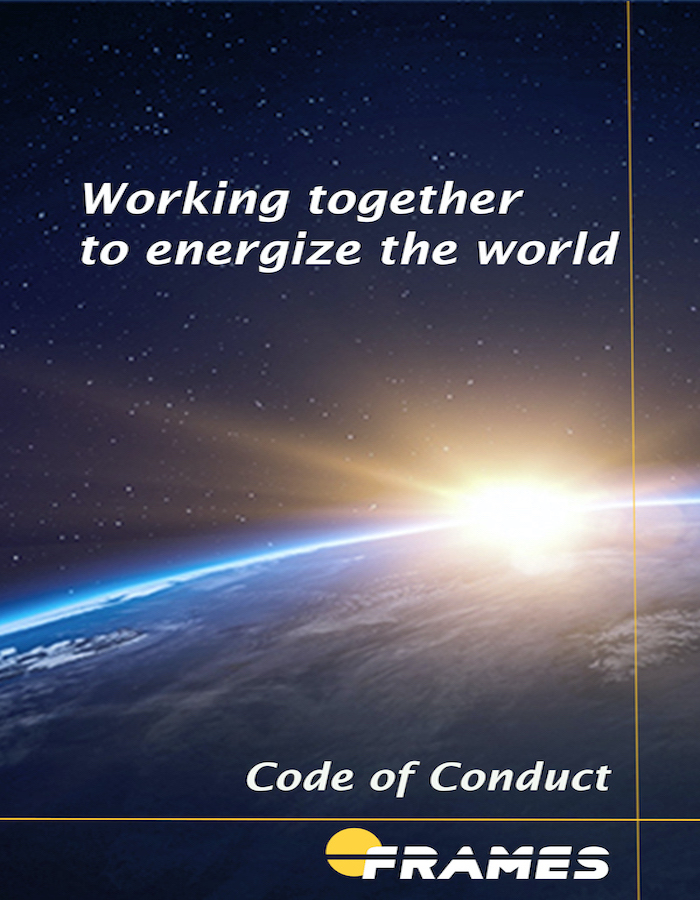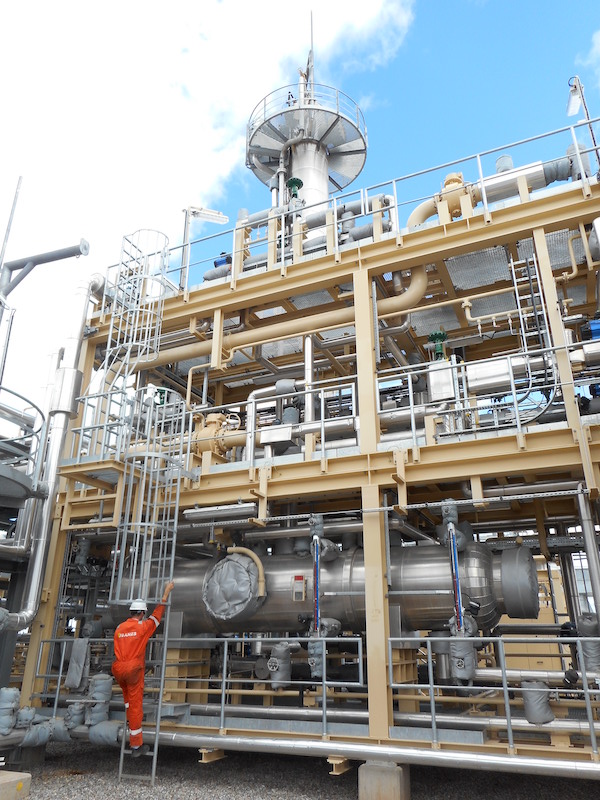 OUR PROMISS TO SOCIETY AND THE ENVIROMENT
QUALITY, HEALTH, SAFETY AND ENVIRONMENT
To maintain a healthy and clean environment for future generations, we have established the goal to contribute to the worldwide energy needs in the most environment-friendly and sustainable way.
Frames actively seeks to improve the performance level of our organization, to ensure that reliable high quality products and services are provided to clients.
Our promise to society and the environment is to comply with the applicable environmental regulations. Where possible, we will go further than required by preventing and minimizing the production of noise and waste products, use of dangerous materials, and the pollution of soil, water and air. We offer systems and solutions that minimize the risks of environmental incidents.
Protecting the health and safety of our employees and of our clients is the primary goal for Frames. Our quality, health, safety, and environmental procedures have been certified according to the latest international QHSE standards. We are certified according to the following standards:
We are committed to continuously optimizing our products' performances and developing new systems that make a positive difference to our customers' businesses. In the traditional Oil and Gas market, we focus on lower cost-competitive pricing, reducing the environmental footprint of our products and optimizing total cost of ownership.
Through innovative ideas and engineering, we are able to stay at the forefront of developments in the processing and renewables industries. Our R&D programs are undertaken as both in-house developments and on a collaborative partnership or consortium basis.
In-house developed products, for smaller scale renewables projects, include upgrades to biogas treatment and hydrogen generation systems. We are now scaling up and applying these systems for large scale applications.